Products Catagories
News & Events
[2012/7/25 11:01:14]

Specializing in Ceramic Tile Spacer, Tile Wedge, Plastic Tile Spacer...

[2012/7/25 10:38:29]

We are made Plastic Tile Spacer, Ceramic Tile Spacer, Tile Wedge....
Contact Information
Leong Plastic Company Ltd
Add: SULV INDUSTRIAL ZONE,LIUSHI TOWN,
Tel.: 86-577-61717170
Fax: 86-577-61717170
Email: sales@tile-spacer.com
Web: http://www.tile-spacer.com

Products
tile spacer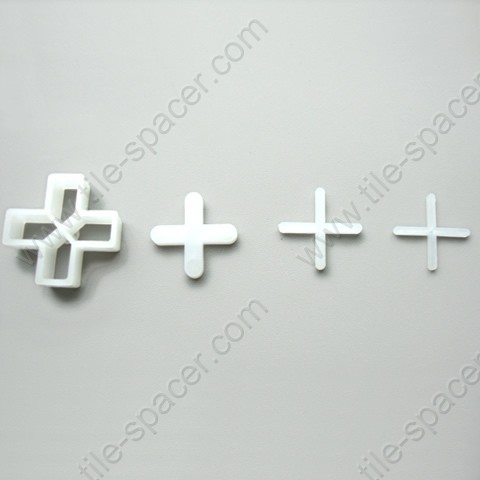 Model: tile spacer
Description:
These Tile Spacer, Cross Spacer made by PE and PP Material. With these tile spacers, you are guaranteed an even spacing on all of your floor and wall tiles.
Spec.
| | | | | |
| --- | --- | --- | --- | --- |
| Item No. | Length | Length | Width | Thickness |
| 1.0mm | 20mm | 20mm | 1.0mm | 2.0mm |
| 1.5mm | 21mm | 21mm | 1.5mm | 2.0mm |
| 2.0mm | 21mm | 21mm | 2.0mm | 2.0mm |
| 2.5mm | 22mm | 22mm | 2.5mm | 2.0mm |
| 3.0mm | 22mm | 22mm | 3.0mm | 2.0mm |
| 4.0mm | 22mm | 22mm | 4.0mm | 2.5mm |
| 5.0mm | 22mm | 22mm | 5.0mm | 3.0mm |
| 6.0mm | 25mm | 25mm | 6.0mm | 3.0mm |
| 8.0mm | 30mm | 30mm | 8.0mm | 4.5mm |
| 10.0mm | 30mm | 30mm | 10.0mm | 7.0mm |
Related Product
Hot Product